June 14, 2023
Did you know that donating blood can save up to three lives?
On World Donor Day, which is celebrated today, we warn of the importance of donating blood.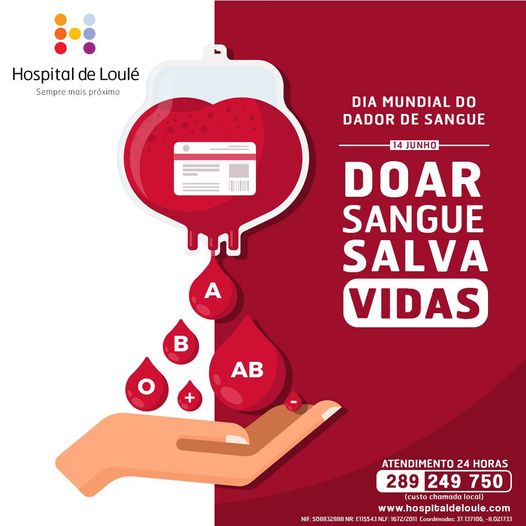 You just need to be over 18 years old, weigh more than 50 kilos and be healthy. Men can donate blood up to four times a year and women three. Become a donor and help save lives!
https://www.sns24.gov.pt/.../dad.../doacao/doacao-de-sangue/